Friday, March 8, 2013
enjoy!
1. Watch your lighting
- Lighting is
always
key. Try to stay away from the harsh lighting around the middle of the day; and always make sure there isn't a window or any other source of light behind them, which will put their faces in shadow.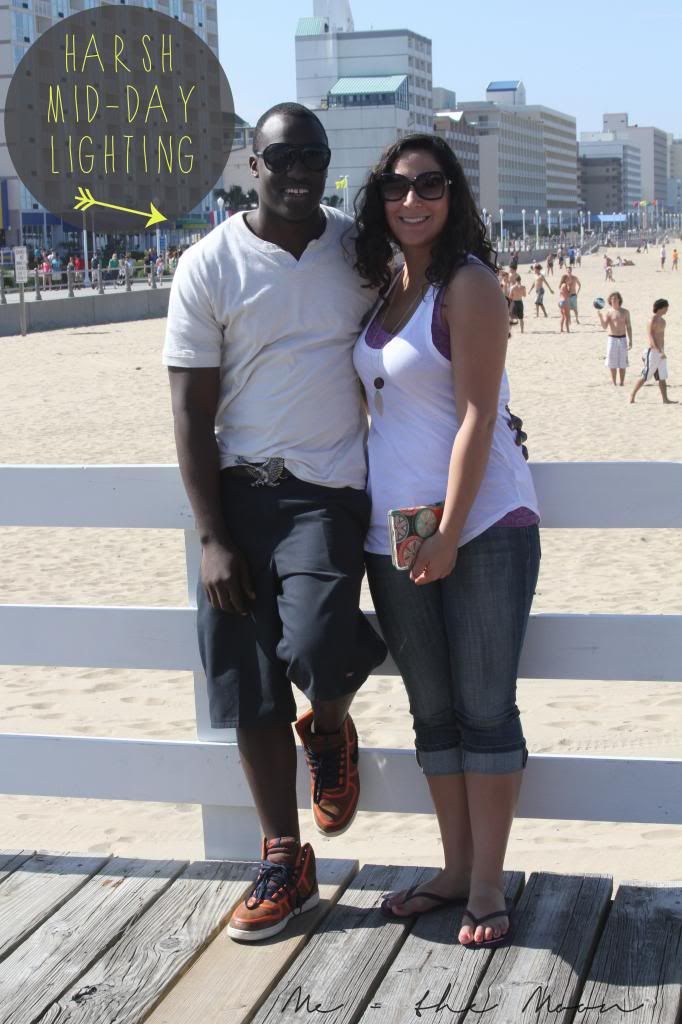 Middle-of-the-day-lighting = super strong shadows, and poorly lit faces. :(
.........................
2. Be careful with your flash
- If you have to use flash,
try not to use it while your subject(s) are close to a wall, especially when your camera is on an automatic setting; the flash will create really harsh shadows that distract from your subjects.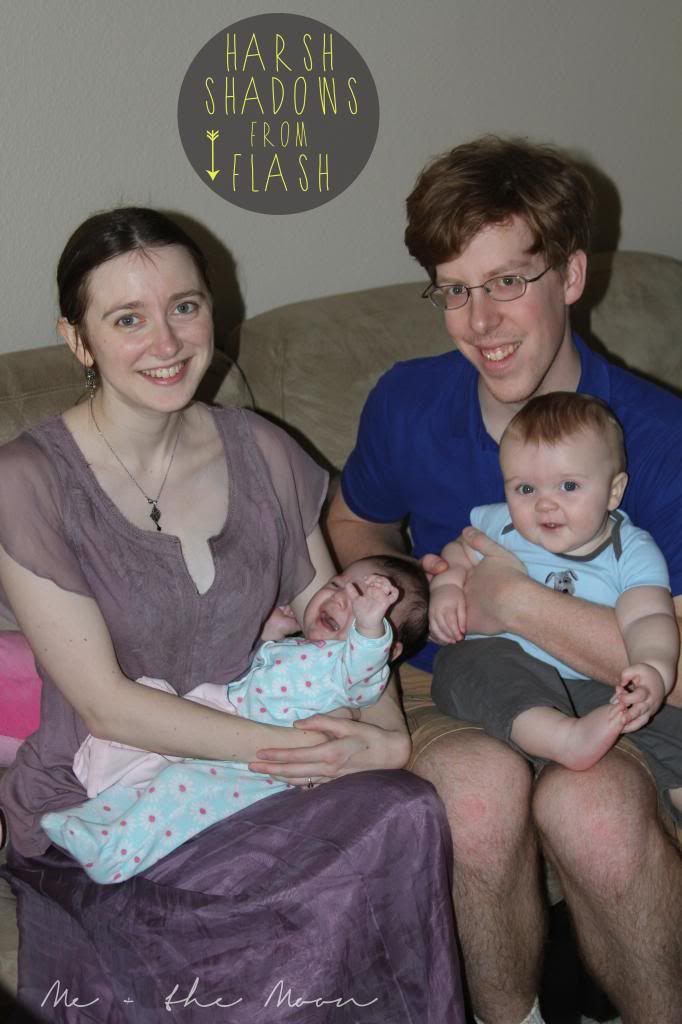 of course that's my baby crying.
......................
3. Framing is important.
- The rule of thirds is law for photographers, meaning: keep an eye on your horizon line and try to put it 1/3 of the way down from the top of the frame, or 1/3 of the way up from the bottom of the frame-- but never in the middle. For portraits, most people like to base this off of the eyes. Also, when editing/shooting a portrait-- try to crop between joints; I promise this will look much more natural than leaving out an entire arm or leg.
....................
4. Make sure you are using the proper white balance settings for your surroundings!
If you're unsure, or not good about changing them, (like me,) you're usually good with keeping it on Auto White Balance (AWB.)
5. Never use the auto correct feature when editing!
They are almost always
TOO
much. <---- First direction I got in college.
....................
And one extra one for a hair more advanced hobbyists:
*
Shallow depth of field, for close up portraits, is never fails, gorgeous.
-- the bigger the aperture/lower f-stop number = the blurrier your background, which will make your little cutie stand out over everything else. I don't know about you, but I personally prefer to see those little button noses up close and sharp, rather than the parking lot behind them. :)
Now, if only you could get them to sit still for a minute. :)